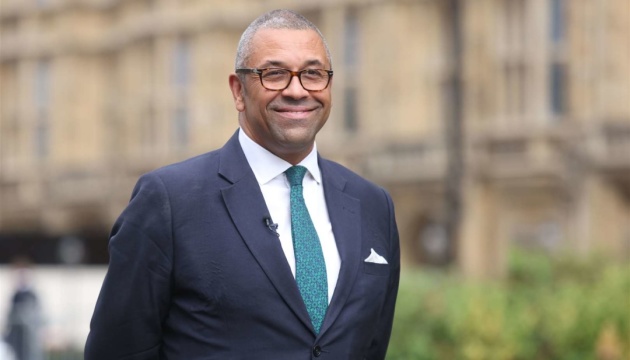 Ukraine has right to defend itself beyond its borders - UK foreign secretary
UK Foreign Secretary James Cleverly has said that Ukraine has the "legitimate right" to defend itself and can "project force" outside its borders.
That's according to Sky News, Ukrinform reports.
"It [Ukraine] has the legitimate right to do so within its own borders of course, but it does also have the right to project force beyond its borders to undermine Russia's ability to project force into Ukraine itself," Cleverly said.
Commenting on this morning's Moscow drone attack and whether Ukraine has the right to attack Russian territory, the UK's foreign secretary said he would not speculate about the nature of the attack.
But he said Kyiv has the "legitimate right to defend itself."
Cleverly said "legitimate military targets" beyond Ukraine's border are part of its self-defense.
Photo: James Manning/PA