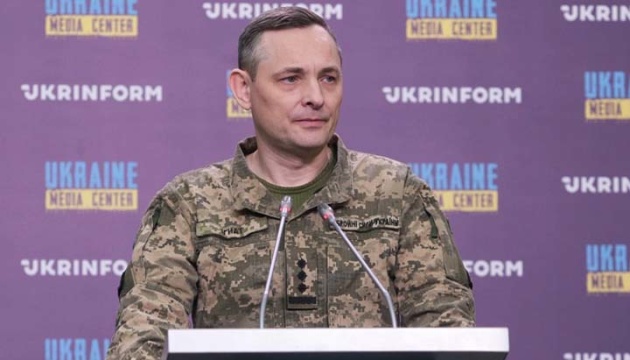 Air Force refuses to comment on drone attack in Moscow
Ukraine does not comment on the drone attack on the territory of the Russian Federation.
Yuriy Ihnat, a spokesman for the Armed Forces of Ukraine, said this on the air of the United News telethon, answering the question whether drones on Russian territory will calm the Russians, according to Ukrinform.
"We do not comment on what is in the sky in Russia. Maybe they will calm someone down, maybe they will annoy someone. But what else can they do to us? They seem as if they have already tried everything, and accordingly, the agony of the Kremlin regime no longer knows how to cope. Because there are no obvious successes that they would like to achieve. Therefore, all that remains is to give us nightmares with strikes, in particular, not only in Kyiv, but also in the frontline zone, which suffers no less. There are constant alerts, the usage of ballistic missiles, the launch of S-300 anti-aircraft guided missiles and guided bombs," the spokesman said.
As Ukrinform reported earlier, according to Russian media, Moscow and the Moscow region were attacked by about 25 drones, most of them were shot down by air defence systems in the Moscow region, some of the drones hit trees and wires as they flew at very low altitudes. Three drones crashed into residential buildings, but one of them failed to detonate its explosives.