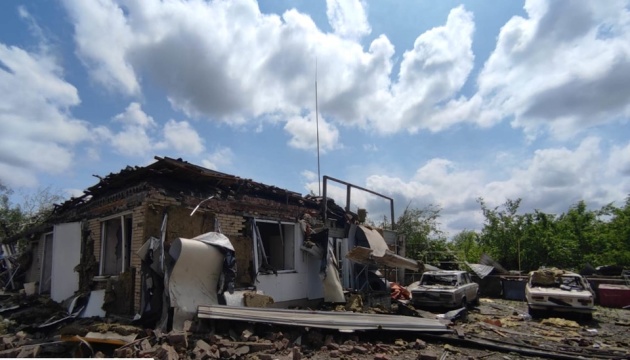 Russians drop aerial bombs on Toretsk. One person killed, nine injured
In Toretsk, Donetsk region, invaders dropped aerial bombs on a gas station and an administrative building, killing one person and injuring nine more.
"Around 11:30 on May 29, 2023, the Russian troops once again shelled the town of Toretsk, probably using FAB-250 [bombs]. One of the aerial bombs hit a local gas station, killing a 28-year-old worker. In addition, according to preliminary data, eight civilians received injuries of varying degrees of severity: six women and two men," the Donetsk Region Prosecutor's Office posted on Facebook.
According to the prosecutor's office, the second bomb fell on an administrative building. As a result of the explosion, a local resident was injured.
As a result of the attack, the premises of a gas station, a bank, an educational institution, and vehicles were damaged.
Rescuers and law enforcement officers work on the ground, the final number of casualties is being determined.
A pre-trial investigation was opened under Part 2 of Art. 438 of the Criminal Code of Ukraine (violation of the laws and customs of war).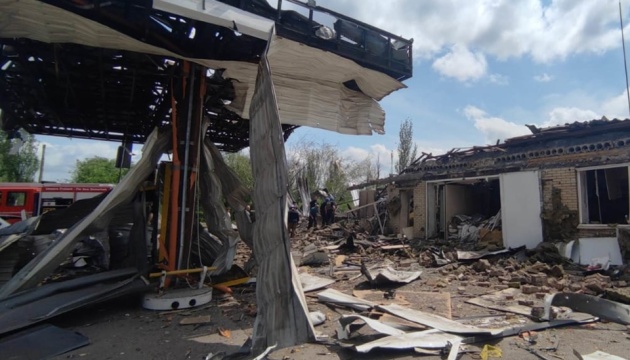 As reported, around 11:30, the Russian army attacked Kyiv region with land-based ballistic and cruise missiles from Iskander ballistic missile system. A total of 11 missiles were fired from the northern direction. All targets were destroyed by the Ukrainian air defense forces and means.