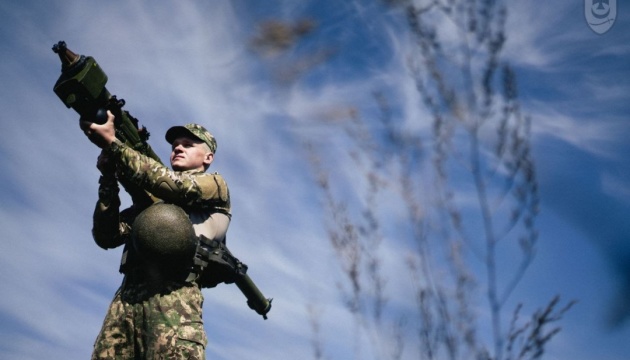 Enemy fires 11 Iskander missiles at Kyiv region - air defenses destroyed all targets
The enemy fired 11 Iskander ballistic and cruise missiles at Kyiv region, the air defense forces destroyed all the targets.
Ukrinform reports this with reference to the Telegram channel of the Commander-in-Chief of the Armed Forces of Ukraine.
"For the second time in a day, the enemy launched a missile attack on the territory of Ukraine. The attack was launched at around 11:30. A total of 11 missiles: Iskander-M and Iskander-K [missiles] were launched from the northern direction," the report says.
It is noted that the Ukrainian air defense forces downed all the targets.
As reported by Ukrinform, several explosions were heard in Kyiv during an air raid alert. Six fragments of downed missiles fell on the territory of city's districts. In Kyiv's Podilskyi district, medics hospitalized one injured person.