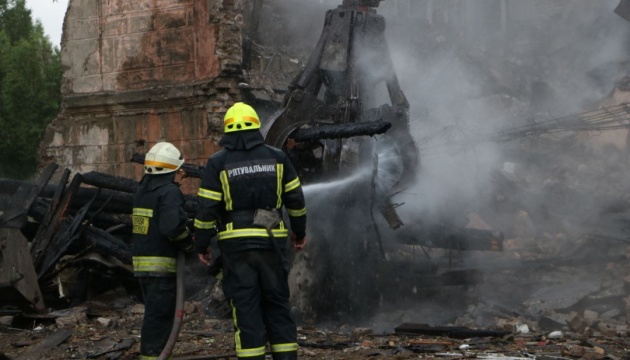 Russian strike on Dnipro: kindergartens, schools, stadium damaged
In addition to medical facilities, educational institutions and a stadium were also damaged by the Russian missile attack.
That's according to the Department of Humanitarian Policy of the Dnipro City Council on Telegram, Ukrinform reports.
"About the consequences of a terrible missile attack that caused serious damage to the institutions subordinate to the Department. One of the main affected facilities is the Dnipro Athletics stadium, where significant damage was recorded. About 230 windows were destroyed in the old stadium building, and a fence of about 30 meters was destroyed," the statement said.
According to the department, the new central stand of the stadium also did not escape destruction. About 20 windows were smashed, facades, frames and doors were damaged. The frame of the right wing of the central stand is damaged around the entire perimeter.
In addition to the stadium, three other schools and three kindergartens were damaged. Damage was also recorded to the building of educational building, workshop and dining room of the Dnipro Professional Railway Lyceum.
As Ukrinform reported, on the morning of May 26, the Russian army launched a missile attack on Dnipro, hitting a polyclinic and a veterinary clinic. It is known that the number of victims has already increased to 30, including two children, aged 3 and 6. A fire broke out with a total area of 1.2 thousand square meters, and has now been extinguished.