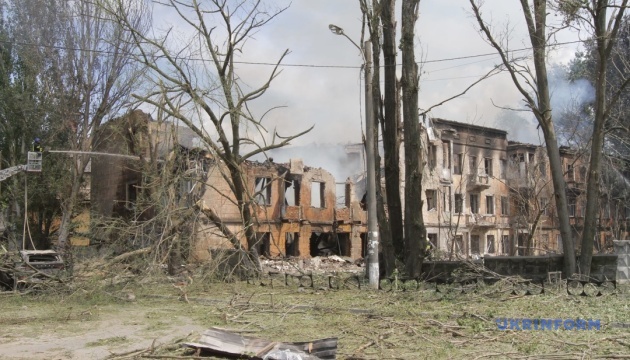 Strike on Dnipro: missile hits medical facility treating mental illness
A polyclinic in Dnipro, which was hit by a rocket in the morning, was providing assistance to people with mental illness.
Dnipro Mayor Borys Filatov said this in a video comment posted on Telegram, Ukrinform reports.
"This is the former city polyclinic No. 1 of the Dnipro City Council, now a branch of the Emergency Hospital. They worked with mentally ill people there. The reception was on the first and third floors," Filatov said.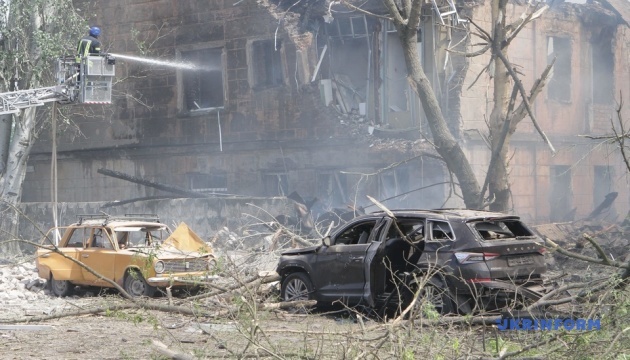 According to him, internally displaced persons were accommodated on the second floor of the clinic, but, according to available information, they have all left by now.
Filatov also noted that, fortunately, the medical staff was on shift at the time of the attack, otherwise the number of victims could have been higher.
The mayor hopes that the three people who are currently not answering their phones and are considered missing are alive.
As Ukrinform reported, on the morning of May 26, Russians launched a missile attack on Dnipro, hitting a polyclinic and a veterinary clinic. At 2 p.m., two people were reported dead and 23 wounded, including two children, ages 3 and 6. A fire broke out over a total area of 1.2 thousand square meters and has now been extinguished.