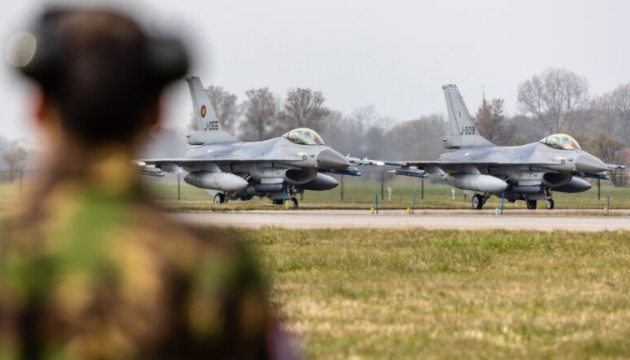 Netherlands may transfer F-16s to Ukraine after pilot training - Bloomberg
The Dutch government is studying and discussing with its allies the possibility of transferring F-16 aircraft to Ukraine after pilot training.
That's according to Bloomberg citing sources, Ukrinform reports.
"The Netherlands will likely send F-16 fighter jets to Ukraine after pilot training," the report says.
It is noted that the Netherlands has 42 F-16 fighters in service, 24 of which are used by the army and cannot be sent to Ukraine until mid-2024. Of the 18 remaining aircraft, ten were to be sold to Draken International, but in December 2022, the government postponed the implementation of this agreement without explanation, citing commercial confidentiality.
The publication notes that Ukraine may receive some of the F-16s that are prepared for sale, or some of the 24 aircraft currently used by the Dutch army, in 2024, depending on the training schedule.
As Ukrinform reported, Denmark and the Netherlands will lead a coalition to train Ukrainian pilots on F-16s. Next month, in cooperation with the United States, these countries will begin to develop a training base for comprehensive training of Ukrainian pilots. Norway, Belgium, Portugal and Poland have also offered to contribute.
Photo: Jeffrey Groeneweg/AFP/Getty Images