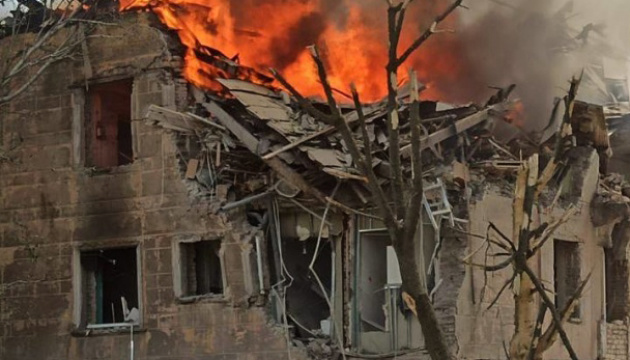 One dead, 15 injured in Russian attack on Dnipro
At least one person has been killed and 15 injured in a Russian missile attack on a medical facility in Dnipro.
Ukrainian President Volodymyr Zelensky announced this on Telegram, according to Ukrinform.
"Russian terrorists once again confirm their status of fighters against everything humane and honest. A rocket attack on a clinic in the city of Dnipro. As of now, one person was killed and 15 were wounded," he wrote.
The shelling aftermath is being eliminated and the victims are being rescued. All necessary services are involved.
"We must defeat these inhumans irrevocably and as soon as possible. Because our time is our people. And our people are the most precious thing in Ukraine," Zelensky said.