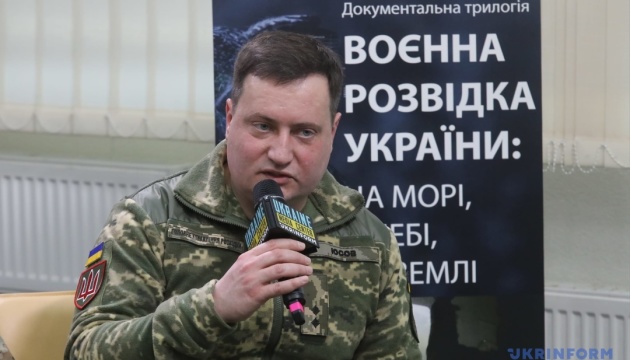 Russians urgently evacuating nuclear stocks from Belgorod region - intel
Russian officials are urgently evacuating the Belgorod-22 nuclear ammunition storage facility located in Belgorod region bordering Ukraine.
That's according to Andriy Yusov, a spokesman for the Main Intelligence Directorate of Ukraine's Defense Ministry (GUR), who spoke at the national telethon, an Ukrinform correspondent reports.
"In an urgent manner, the Belgorod-22 facility – a nuclear ammunition storage – is also being evacuated by the Russists. It is not far from Grayvoron," said Yusov.
He emphasized that part of Russia's nuclear ammunition was stored at the site.
According to the GUR representative, due to the situation unfolding in Belgorod region, "elements of panic" are visible among Russian leadership. This is evidenced, in particular, by the evacuation of the local population.
"The evacuation of the Belgorod-22 military facility is also part of the reaction. We understand that in order to evacuate this kind of objects, you need to have a plan, involve serious equipment and a certain number of personnel," Yusov noted.
Earlier, several media outlets reported explosions that allegedly rang out in Belgorod region on Monday. Later, reports emerged of Russian "volunteers" crossing into the area from the side of Ukraine.
On the morning of May 22, an appeal to the Russians with the words "The Legion is returning home" appeared on the Telegram channel run by the "Freedom of Russia" Legion.
Photos of white-blue-white flags flying "over liberated cities" were also posted.
Around 14:00, the Legion announced that, together with the "Russian Volunteer Corps" (RDK), it "completely liberated" the village of Kozinka in Belgorod region, while advanced units "entered" the town of Graivoron.
Later, the group announced that "Gora-Podil has been passed."
Several videos have also appeared on the RDK Telegram channel, purportedly showing its fighters now being on the territory of Russia.
According to Dmitry Peskov, the spokesman for the President of the Russian Federation, Vladimir Putin has already been informed about the "breakthrough attempt." He labeled the events in Belgorod region as "sabotage", aimed to "divert attention from the Bakhmut area." Peskov went on to say that Russian forces are working to exterminate the "saboteurs."
Mykhailo Podolyak, adviser to the head of the Ukrainian President's Office, said that Ukraine "has nothing to do" with the developments in Belgorod region.