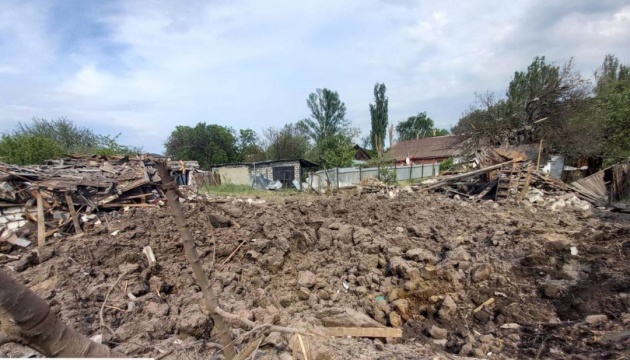 Russian strikes on Donetsk settlements leave two civilians killed, six injured
The Russian invasion army has once again shelled populaces in Donetsk region, as a result of which two people were killed and six were injured.
That's according to the Prosecutor General's Office, Ukrinform reports.
On May 21, the invaders attacked the settlements of Avdiyivka, Chasiv Yar, New York, Toretsk, and Heorhiivka of the Maryinka territorial community.
According to the inquiry, the Russians have likely fired barrel artillery and dropped FAB-250 high-explosive aerial bombs.
Two male residents, 46 and 55, were killed when a residential building was hit. Six locals - two men and four women - were injured by the strikes. Medics say those affected sustained injuries to the head, torso, and limbs.
Law enforcement documented damage to a number of private homes, an apartment block, premises of a local enterprise, and some civilian infrastructure objects.
Prosecutors supervise criminal proceedings launched into violations of the laws and customs of war (Article 438 Parts 1,2 of the Criminal Code of Ukraine).
All measures are being taken to document war crimes committed by Russia's armed forces.
As reported by Ukrinform, on May 20, Russian troops killed a civilian and wounded eight more in Donetsk region within 24 hours.