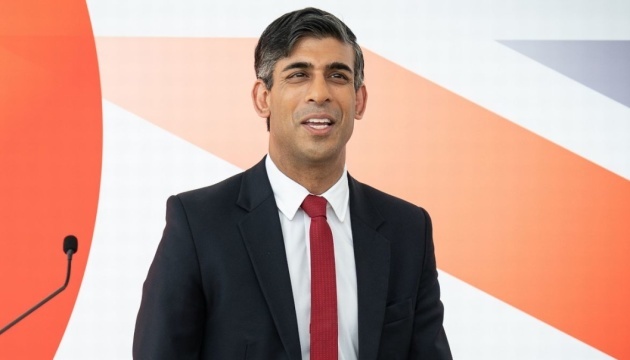 Sunak at G7 summit: Ukraine must not only win the war but also win a just peace
UK Prime Minister Rishi Sunak has assured of his country's support for Ukraine's defense against Russia, stressing "Ukraine's security is our security."
Sunak said this in remarks delivered on Sunday in Hiroshima, Japan, Ukrinform reports with reference to CNN.
"Ukraine must not only win the war but win a just and lasting peace," Sunak said.
The Prime Minister reminded that the United Kingdom will begin training Ukrainian pilots on US-made F-16 fighter jets this summer to "support Ukraine's air force with what it needs for the future."
Sunak also welcomed the "very tangible progress on providing further support," made at the G7, most notably U.S. President Joe Biden's support for an "international coalition" of countries to provide the advanced fighter jets to Ukraine.
He also called the presence of Ukrainian President Volodymyr Zelensky at the G7 in Hiroshima as a "very powerful moment."
"To see President Zelensky standing shoulder to shoulder with his G7 allies I think sends a message to Russia and the world, that we are united behind President Zelensky and his people and will continue to support him for as long as it takes," Sunak said.
As reported, President Volodymyr Zelensky welcomed the U.S. decision to support the international coalition of fighter jets.