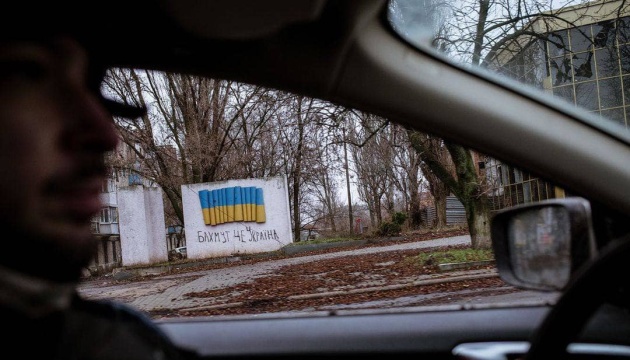 Zelensky denies Bakhmut capture by Russia - spox
Serhii Nikiforov, press secretary of President Volodymyr Zelensky, says the head of the Ukrainian state denied the reports of the Bakhmut capture Russian invaders.
That's according to Nikiforov's Facebook post, seen by Ukrinform.
"As for the answer of the President of Ukraine to the question about Bakhmut. Journalist's question: 'Russians said they have taken Bakhmut.' The President's answer: 'I think no.' In this way, the President denied the capture of Bakhmut," Nikiforov wrote.
As reported earlier, some media outlets wrote that President Zelensky, in a comment to journalists in Japan, allegedly confirmed that the town of Bakhmut was no longer under the control of the Armed Forces of Ukraine.