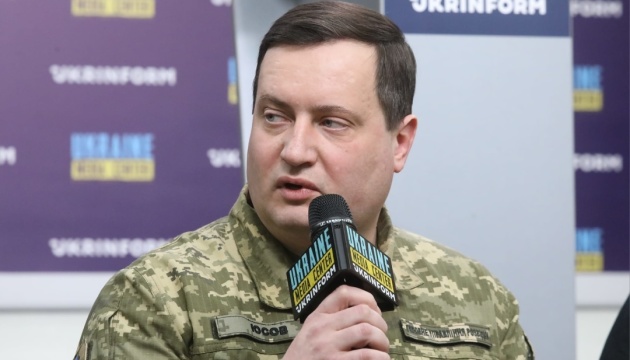 Yusov: Enemy's redeployment of additional forces to Bakhmut indicates failure of their offensive
The enemy's redeployment of additional reserves to Bakhmut direction indicates the failure of their offensive operations – the fortress of Bakhmut stands.
"The defense operation of the Ukrainian troops continues, the fortress of Bakhmut stands. Yes, for Ukraine it is worth great efforts, heroic efforts of our defenders, but the fact that the enemy is forced to redeploy additional reserves to continue the operation on Bakhmut, in general, indicates the failure of their offensive operations," Andriy Yusov, a representative of the Main Directorate of Intelligence of the Ministry of Defense of Ukraine, told Ukrinform in a comment.
He noted that all the best trained reserves of the Russian army had already been wasted in a full-scale invasion.
"Now not the same composition of army that was at the beginning of the invasion is fighting, and the fact that these reserves are redeployed to Bakhmut direction means that they will not be used in other directions of the front. And this is also one of the achievements of Ukrainian defenders," Yusov said.
He added that the touted Russian winter offensive had been reduced to operations in several directions without results.
"We see a completely unsuccessful campaign for the Russian occupiers in Bakhmut. In general, the so-called widely touted 'great winter offensive' actually amounted to operations in only a few directions in the east without any significant results. After all, they were set another task after many failures — to occupy the Ukrainian Donbas by the end of March. It did not work and they failed. To occupy Bakhmut until May 9 – now we see that the situation is developing in a different way when the representatives of the occupiers publicly say that they have to retreat," Yusov said.
As reported, more than 80 combat engagements took place in the past 24 hours in Lyman, Bakhmut, Avdiyivka, Maryinka, and Shakhtarske directions. There were 17 engagements with Russian occupation troops in Bakhmut direction. The defense forces killed 92 and wounded 156 Russian invaders.