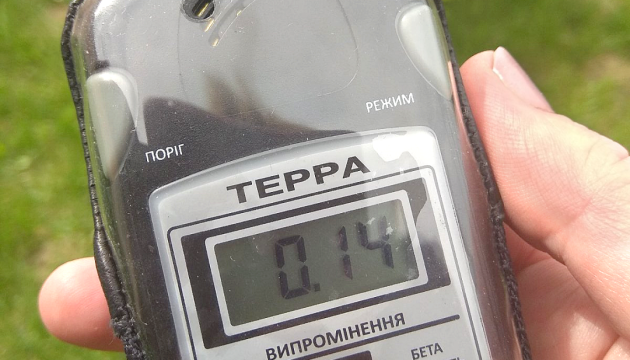 Scientists debunk Russian fakes about radiation in Khmelnytskyi
Employees of Khmelnytskyi National University have debunked Russian fakes about an increase in radiation levels in the city following the attack by Russian forces on the night of May 13th.
The Ministry of Education and Science reported this, according to Ukrinform.
"The measurements of the radiation background were conducted using the "TERRA MKS-05" dosimeter-radiometer during daytime at 9 locations evenly distributed across the city. The obtained values range from 0.12 to 0.15 μSv/h, which correspond to the long-term indicators for the territory of the city of Khmelnytskyi and do not exceed the norm (0.3 μSv/h). Based on the measurement results, it can be stated that there is no reason to be concerned about an increase in the radiation background in the territory of Khmelnytskyi," the statement reads.
The research was conducted in the city of Khmelnytskyi on May 15-16, 2023.
Previously, Russian propaganda began spreading information on social media and news channels about an increased radiation background in Khmelnytskyi, allegedly caused by an explosion damaging either low-enriched uranium shells or components of a bomb sent to Ukraine.
As Ukrinform reported earlier, on May 13, 2023, Russia carried out the largest aerial attack on Khmelnytskyi since 2014, resulting in extensive damage to numerous infrastructure facilities.