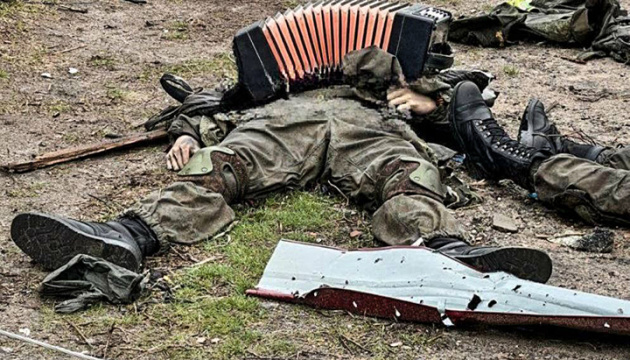 Russian death toll in Ukraine nearing 200K
From February 24, 2022 to May 16, 2023, the Defense Forces of Ukraine eliminated 199,980 Russian invaders, including 520 in the past day alone.
That's according to the General Staff of the Armed Forces, Ukrinform reports.
Also, Ukraine's defense forces destroyed 3,762 (+3) tanks, 7,348 (+12) armored combat vehicles, 3,150 (+13) artillery systems, 562 multiple rocket launchers, 316 air defense systems, 308 warplanes, 294 helicopters, 2,732 (+12) operational and tactical level UAVs, 973 cruise missiles, 18 warships/cutters, 6,048 (+14) trucks and fuel tankers, 410 (+3) units of specialized equipment.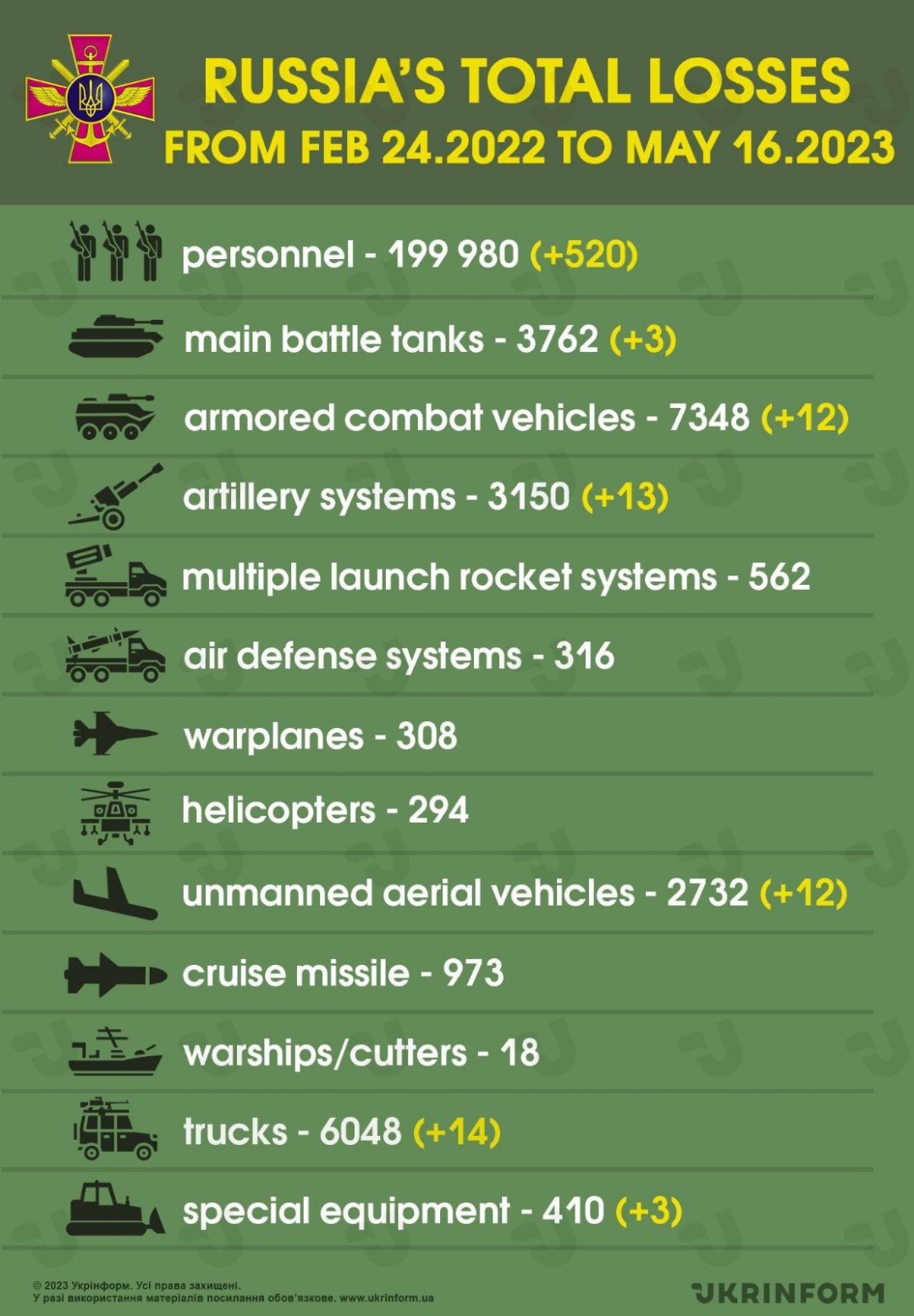 The incoming data on enemy losses is constantly updated.
As Ukrinform reported earlier, eight enemy air defense systems and four artillery units were hit by the Defense Forces last day.