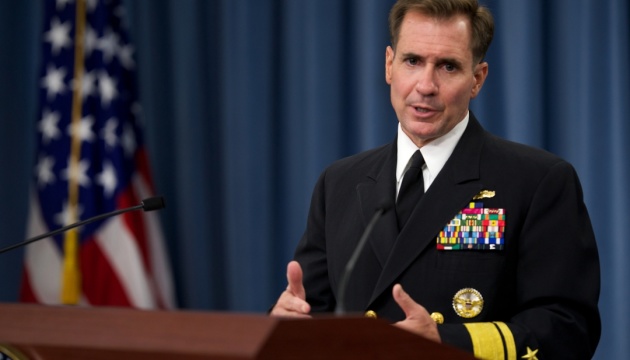 Kirby: U.S. doesn't change its policy on providing Ukraine with long-range missiles yet
Following the official announcement by the British side of the provision of Storm Shadow missiles to the Ukrainian forces, official Washington is still maintaining its approach to avoiding the transfer of long-range U.S. missiles to the Ukrainian Armed Forces.
U.S. National Security Council Coordinator for Strategic Communications John Kirby expressed this position during an online briefing on Friday, an Ukrinform correspondent reports.
"As for any other changes (in Washington's approaches - ed.) to long-range missile systems, our policy and our decisions in this regard have not changed in this regard," the Biden administration spokesman said.
He emphasized that the United States is focusing on other military assistance requested by Ukraine. And now, according to him, much emphasis is being placed on providing Ukrainians with air defense, including Patriot systems.
"They are helping Ukraine counter these missile strikes," the White House official said.
At the same time, he expressed his "deep gratitude" to other countries, including the U.K., for helping Ukrainians. Kirby emphasized that the British had been with Ukrainians from the very beginning of the full-scale war with Russia and supported the country's ability to defend itself.
As Ukrinform reported, UK Defense Secretary Ben Wallace on Thursday confirmed that London was transferring long-range Storm Shadow missiles to Ukraine.