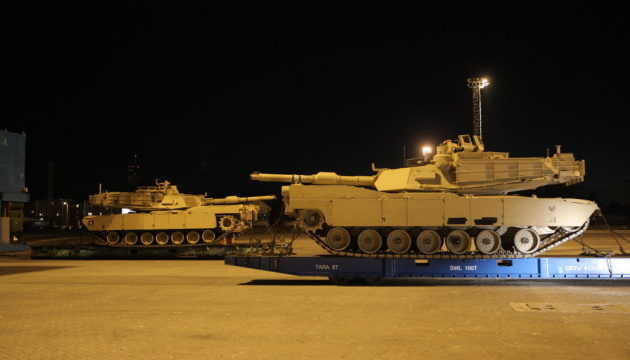 U.S. to send Abrams tanks to Ukraine this fall - Austin
U.S. Secretary of Defense Lloyd Austing expects that a batch of Abrams tanks will be delivered to the Armed Forces of Ukraine early this fall.
Austin touched on the issue during a Senate hearing on the fiscal 2024 defense budget, Ukrinform's own correspondent reports.
"We are doing everything possible to accelerate the delivery of these tanks in, early fall is a projection," U.S. defense chief said in response to a question from Senator Susan Collins.
At the same time, he noted that several tanks are already available to the Ukrainian military so that they can start training on these combat systems. After the training is completed, all tanks will be available for combat use.
In addition, Austin said the U.S. is deploying infrastructure to sustain and support these capabilities. In this regard, he pointed to the peculiarities of American tanks, including a turbine engine and modern sophisticated systems.
"But we're moving as fast as possible to get the capability in the hands of the Ukrainians," secretary of defense noted.
As Ukrinform reported earlier, in April the Pentagon announced plans to hand over M1 Abrams tanks to Ukraine by the end of the year.