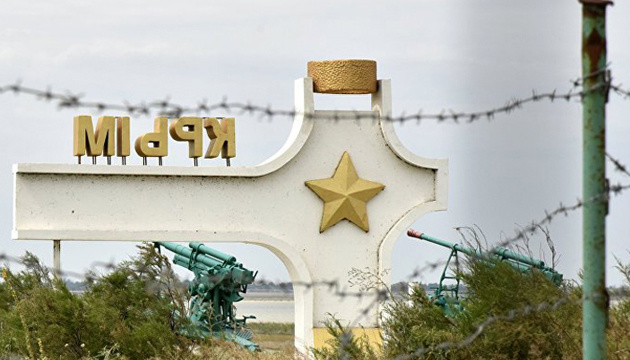 Journalists publish map with over 220 Russian military objects in Crimea
Journalists collected information about 223 active, temporary and mothballed Russian military facilities in the temporarily occupied Crimea and created an interactive map.
That's according to the project "Krym.Realii", Ukrinform reports.
As noted, the facilities include military airfields with infrastructure, points and places of basing of warships, vessels and boats, docks, arsenals, warehouses of weapons, products and fuel, military camps, military units, barracks, headquarters and control points, military equipment parks and places of duty of air defense, training grounds and training centers; some enterprises of the military-industrial complex.
"All this data with exact coordinates and photos are posted on an interactive map created by journalists of Krym.Realii, Radio Liberty's Schemes project, freelancers from Crimea, military experts and specialists from RFE/RL's Central News Service," the statement said.
According to Kyrylo Ovsianyi, a journalist with the Schemes project, the map is based on current Planet Labs satellite imagery for 2023.
As reported, President of Ukraine Volodymyr Zelensky expressed his belief that Russians will flee Crimea when the Defense Forces approach the administrative border with the peninsula.