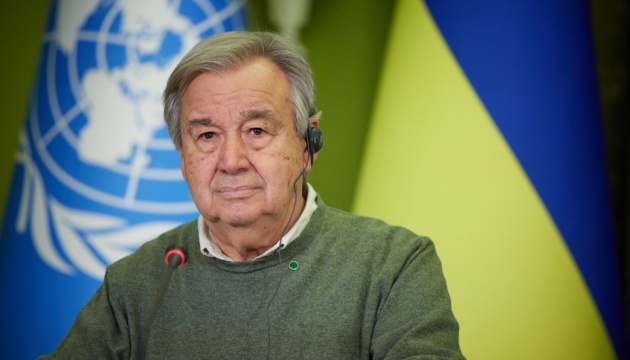 Russo-Ukrainian peace talks now impossible - Guterres
UN Secretary General Antonio Guterres believes peace negotiations between Kyiv and Moscow are currently impossible.
The UN chief stated this in an interview with El Pais, Ukrinform reports.
"Unfortunately, I believe peace negotiations are currently impossible," he said.
According to Guterres, the reason is that now "both sides are convinced that they can win."
"As much as possible, we are in dialogue with both sides to solve specific problems. The most important initiative was the export of grain from Ukraine... But now I see no possibility for an immediate ceasefire and peace talks," Guterres said.
He also emphasized that the main goal of the UN is to establish a "just peace in accordance with international law and the UN Charter."
In addition, Guterres noted the importance of the peace plan proposed by China.
As reported, Beijing laid out the so-called 12-point peace plan and called for a comprehensive ceasefire in Ukraine. Recently, the Chinese leader made a trip to Moscow, where he called Beijing's position on the war "impartial".
Photo: EPA