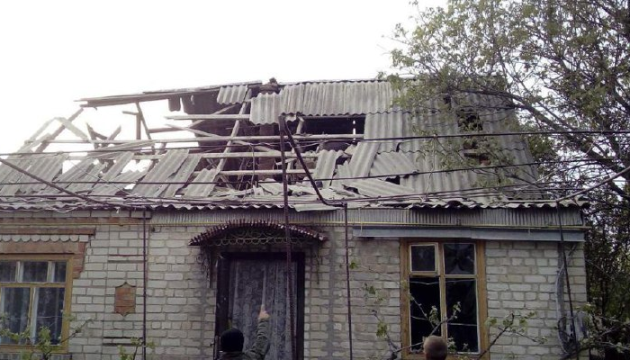 In the morning, at night, invaders struck 9 times at border of Sumy region
In the morning of May 9, nine enemy attacks were recorded in the Sumy region in border communities.
The Sumy Regional Military Administration reported this on Telegram, according to Ukrinform.
"At night and in the morning of May 9, nine enemy attacks (75 explosions) were recorded in the Sumy region," the statement said.
As noted, the settlements of the Velyka Pysarivka, Seredyna-Buda, Esmansk, Bilopilla, Yunakivka, and Nova Sloboda territorial communities were shelled.
According to the RMA, the Velyka Pysarivka community was shelled with an MLRS (25 explosions), and the Seredyna-Buda community was hit by an air strike ("two missiles") in the village of Romashkove. Three private houses and a grain warehouse of a local agricultural company were damaged.
"️Bilopilla community: Russians fired mortars - (23 explosions). The Esman community: the enemy dropped three mines on the territory of the community in the morning. Yunakivka community: artillery shelling from self-propelled artillery systems (four explosions). Nova Sloboda community: mortar shelling (13 explosions)," reported the Sumy Military Administration.
As reported earlier, during the day on May 8, the Russians made 12 attacks. 70 explosions were recorded. The settlements of Yunakivka, Bilopilla, Znob-Novgorod, Shalygino, Esman, and Novoslobidsk communities were shelled.