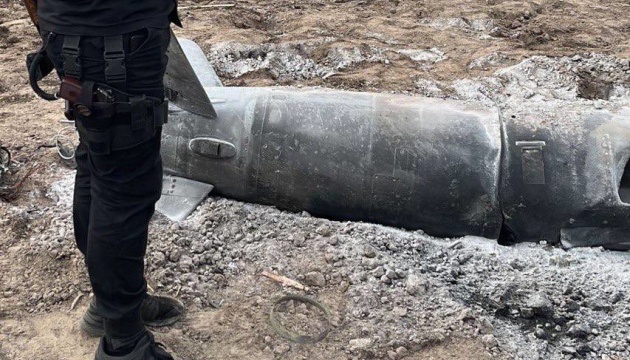 Several more wreckage of Russian cruise missiles found in Kyiv region
Wreckage of Russian cruise missiles was found in several other places in the Kyiv region.
Andriy Nebytov, the head of the Kyiv region police, reported this on Telegram, according to Ukrinform.
"Parts of the occupiers' weapons fell on the field. There are no casualties or damage. Police are inspecting the scene. We thank the Armed Forces for their excellent work," he said.
Later, Nebytov added that parts of another Russian cruise missile were found in the Kyiv region.
"Parts of an enemy missile were found on the territory of a settlement in one of the districts of the region. There is partial destruction of civilian infrastructure. However, thanks to the skillful work of the Ukrainian air defense, we managed to avoid human casualties and turn another Russian cruise missile into scrap metal," emphasized Nebytov.
As Ukrinform reported earlier, in the morning of May 9, a crater was discovered in one of the districts of the Kyiv region as a result of shelling by Russian invaders.