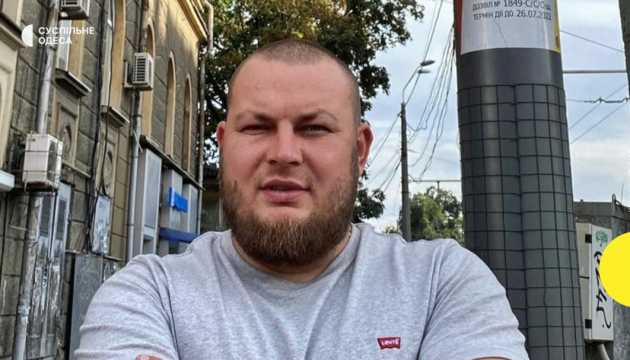 Military launches investigation into attack on Odesa activist
The military command has launched an internal investigation into the statement of Odesa activist Demian Hanul about the involvement of servicemen of one of the brigades in his beating.
Natalia Gumenyuk, the head of the Joint Coordination Press Center of the Defense Forces of Southern Ukraine, said this in a commentary to journalists, Ukrinform reports.
"The command has appointed an internal investigation into the statement of Demyan Hanul about the participation of servicemen from one of the brigades in the incident with his beating. It is known that the participation of the brigade's servicemen in these events was initiated for their own reasons and cannot in any way be associated with the position of the entire brigade. They were not authorized to resolve any issues on behalf of the military unit," said Humeniuk.
She added that the command unequivocally condemns aggressive behavior and the use of force and will determine the degree of guilt of everyone involved in the fight.
As reported earlier, Odesa activist Demian Hanul reported an attack on him on May 3. According to Ganul, he was approached by unfamiliar soldiers for help. When the volunteer arrived to meet with the men, they accused him of not delivering their car to the front and started a fight.