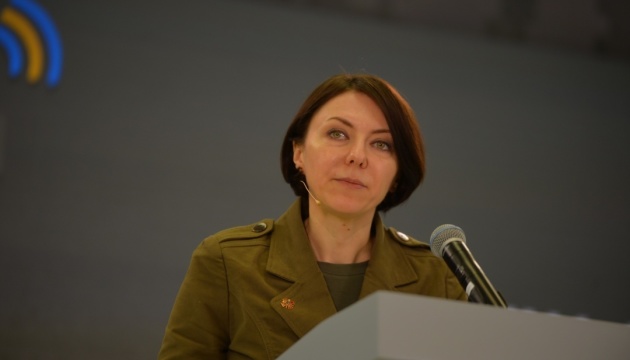 Escalation by Russia is possible regardless of date - Maliar
The likelihood of an escalation in the war on May 9 cannot be predicted, it exists regardless of the date.
Deputy Defense Minister Hanna Maliar said this on Telegram, Ukrinform reports.
"Will there be an escalation on May 9. This cannot be 100% confirmed or denied. There will always be a possibility of escalation, regardless of the date, as long as the war continues," she said.
According to Maliar, Russians like dates and historical parallels, but there have already been many historical and festive dates on which they "did not escalate."
"So there may or may not be an escalation. We must always be prepared for the enemy's cunning and defense," Maliar emphasized.
As reported, according to intelligence, Vladimir Putin is demanding that the Russian army reach the administrative borders of Donetsk and Luhansk regions by May 9.