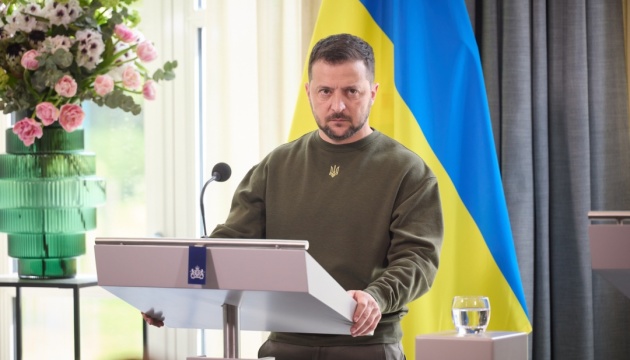 Zelensky: We preparing for counteroffensive, believe in success
President Volodymyr Zelensky believes in the success of the upcoming counteroffensive.
He said this during a joint press conference with Prime Ministers of the Netherlands Mark Rutte and Belgium's Alexander de Croo in The Hague, an Ukrinform correspondent reports.
"We believe in the success of our counteroffensive. It is very important. We are doing our best. Not only our military. Our society supports, works for the army, our factories, our entrepreneurs - everyone thinks about how to strengthen our army every day. We are really preparing for a counteroffensive and do not think that we may not succeed. This is not our way," the Head of State said.
At the same time, he noted that no one can guarantee a one hundred percent result.
"I think it is even wrong to talk about success if you lose people. But even if you win in certain areas, de-occupying territories, you still lose people. These losses are very painful for us as a country, this is a very big tragedy and pain for us," the President emphasized, adding at the same time: "In any case, we will move forward."
Zelensky also noted that it is not easy for him to travel abroad during the war, but he does it to strengthen Ukraine and "to bring some bad news for the Russians."
"I don't want to demotivate the society in my country, the soldiers. I'm leaving the country for a very short period of time because it's necessary, not because I just want to," the President added.
As Ukrinform reported earlier, President Volodymyr Zelensky is on an official visit to the Netherlands on Thursday, and the day before, on May 3, he visited Finland.