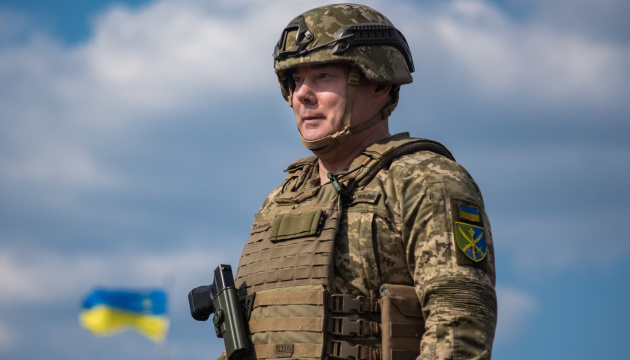 Nayev tells what motivating Ukrainian defenders the most
The destruction of the enemy is the biggest motivator for the defenders of Ukraine on the battlefield because they have families to protect behind them.
Lieutenant General Serhiy Nayev, the Commander of the Joint Forces of the Armed Forces of Ukraine, announced this in an interview with Ukrinform.
"The destruction of the enemy has been and will be the biggest, most effective motivator for the defenders of Ukraine - the more the better! Victory over the enemy is the greatest desire today for almost everyone who took up arms and stood up to defend their homeland and their families. Every service member knows that their family is behind them which needs to be protected," Nayev emphasized.
According to him, the service members are convinced that continuous development and transfer of experience is a new reality and a critical necessity today in order to make fewer mistakes and save more lives.
"Daily training increases the strength of spirit, strengthens the will and hardens the character. There are no secondary tasks. There is a goal to be achieved with the least moral and physical losses. This is the result of long-term training, during which knowledge, skills and abilities are honed. But first and foremost, of course, you need to live in Ukraine, work for Ukraine and be with Ukraine in your heart. And everyone who is defending Ukraine today is exactly that," the commander believes.
He emphasized that the enemy must either leave or remain in our land forever.
"The choice is theirs. Because we have one choice for all of us - a complete and unconditional Victory," Nayev summarized.
As Ukrinform reported earlier, the Ukrainian defense forces eliminated about 187,770 Russian aggressors from February 24, 2022, to April 25, 2023, and 690 more people were killed in the past 24 hours alone.