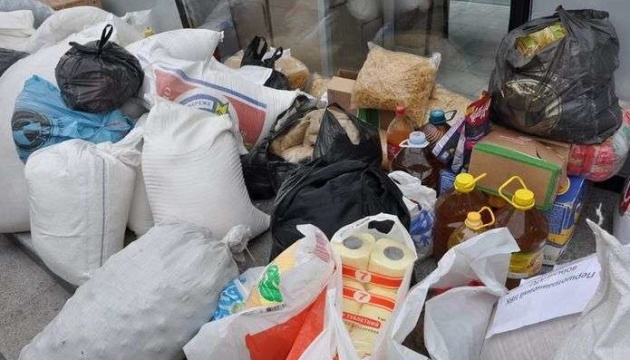 Humanitarian aid delivered to liberated Nevske, Novolyubivka
Humanitarian aid has been delivered to Nevske and Novolyubivka, Luhansk region, liberated from Russian invaders.
The Luhansk Regional Military Administration reported this on Facebook, according to Ukrinform.
"Nevske has the largest number of residents, taking into account all the liberated villages. We bring there enough food and basic necessities for everyone," said Artem Lysohor, head of the Luhansk Regional Military Administration. "This time the regional organization of the Ukrainian Red Cross Society helped. Residents of Nevske and the neighboring Novolyubovka received help."
According to the RMA, the Russians continue to actively use medical facilities in the Luhansk region to provide medical care to the injured. In particular, in Khrustalne they set up a military hospital on the territory of the city hospital, and in Holubivka they use one of the schools as a medical center.
"By the way, hundreds of wounded Russians are brought to the triage center in Luhansk every day. There they are given first aid, stabilized and then sent to other medical facilities. Those who survive," the OVA emphasized.
As Ukrinform reported earlier, in Stanytsia Luhanska, temporarily captured by Russians, a fight broke out between Russian Armed Forces units and Wagnerites, which escalated into a shootout. The conflict resulted in deaths.