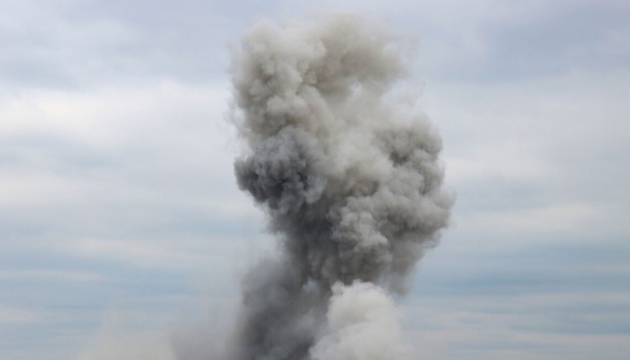 Blackout in Russia's Belgorod following "explosions"
Overnight Monday, April 17, the sounds of explosions rang out in Belgorod, Russia. Local Telegram channels report problems with electricity supply in the city, while regional authorities have confirmed "fires at civilian facilities."
This is reported by Ukrinform with reference to Hromadske.
Governor Vyacheslav Gladkov wrote on Telegram that "two fires were recorded at civilian facilities" in Belgorod and the Belgorod district. At the same time, he stopped short of specifying what exactly had caused the fires.
"There are no casualties. All emergency services are on site, the fire is being put out," official said.
Local Telegram channels report alleged issues with power supplies in the center of Belgorod, assuming this is related to one of the city's electrical substations being hit. The power outage was preceded by the sounds of explosions.
Meanwhile, the Deep State project reported the destruction of the autonomous mobile surveillance complex Murom-P in Belgorod region.
Over the past few months, drone sightings and explosions have been reported multiple times in Belgorod and other Russian regions bordering Ukraine, as well as in other areas of Russia.
Last week, a UAV carrying an explosive device hit a Belgorod airfield area.