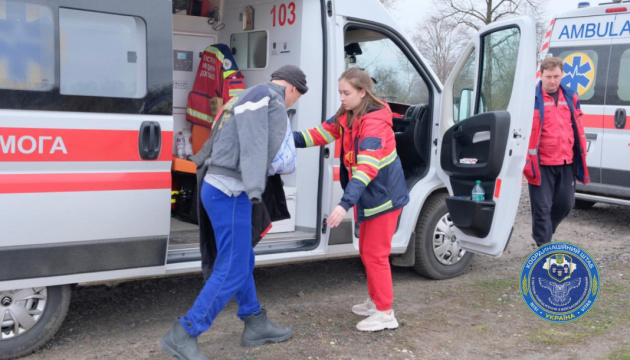 Another twelve Ukrainian POWs returned from Russian captivity
Ukraine completed the return from Russian captivity of another 12 prisoners of war, including 10 military and two civilians.
That's according to the Coordination Headquarters for the Treatment of Prisoners, Ukrinform reports.
Among those released, ten had been captured by the invasion forces in the battles for Bakhmut, Opytne, and Orikhovo-Vasylivka in Donetsk region, as well as near Kreminna and Chervonopopivka in the Luhansk region.
These are soldiers and non-commissioned officers with the Armed Forces of Ukraine, including the 518th Special Forces Separate Battalion., 25th Separate Sicheslavska Airborne Brigade, 95th Air Assault Brigade, 93rd Separate Mechanized Brigade Kholodny Yar, 56th Separate Motorized Mariupol Brigade, and 57th Separate Motorized Infantry Brigade.
Also returned from captivity are two civilians who were taken hostage by the aggressor: in the village of Lyptsi, Kharkiv region, and Mariupol, Donetsk region.
According to Dmytro Lubinets, the Verkhovna Rada Commissioner for Human Rights, the return of the captured Ukrainians was a move in response to the repatriation of seriously wounded and gravely ill Russian soldiers taken prisoner by Ukraine's Defense Forces on March 24.
The Ombudsman pointed out that, according to the Geneva Conventions, Russian invaders were not supposed to take civilians prisoner in the first place.
"However, we stating the fact that the Russians have taken our citizens hostage and failed to provide them with the required medical treatment," Lubinets said.
Lubinets emphasized that Ukrainian authorities need to gain access to the places of detention of their citizens as the Russian Federation fails to ensure proper conditions for their remand (they have no contact with their relatives, receive no proper medical treatment, suffer from poor nutrition, etc.)
The Verkhovna Rada Commissioner for Human Rights called on the international community to increase pressure on Russia and demand that Moscow comply with international humanitarian law and unconditionally release all illegally held Ukrainian nationals.