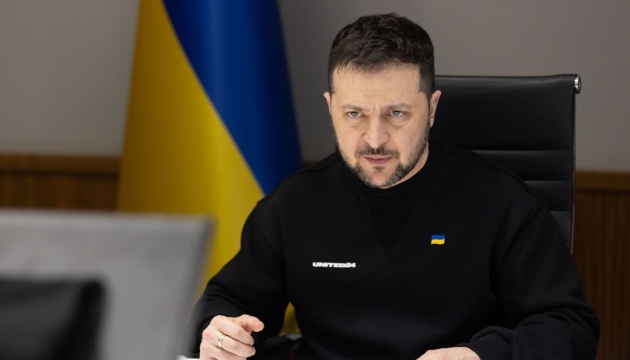 President: Russia will be held accountable for deportation of children from Ukraine
The OSCE has launched the work on an international report on Russia's forced deportation of Ukrainian children and attempts of assimilation, which is a step in the systemic accountability of the aggressor state for this crime.
President Volodymyr Zelensky said this in his video address to the nation, an Ukrinform correspondent reports.
"Within the framework of the OSCE, work on the first separate international report, which will be dedicated to Russia's forced deportation of Ukrainian children and attempts to assimilate our children, began… Russia commits it systematically and calculates it, at the state level. Accountability for it will be systemic too. Accountability of Russia as a state and everyone involved," the President said.
Zelensky stressed that this crime of the Russian Federation is one of the most cynical and anti-human crimes of our time.
As reported by Ukrinform, with the support of Ukraine, 45 OSCE participating states initiated the "Moscow Mechanism" as a response to the forced transfer and deportation of Ukrainian children to the Russian Federation in the wake of rights violations and humanitarian implications of Russia's war of aggression against Ukraine.
Photo: President's Office