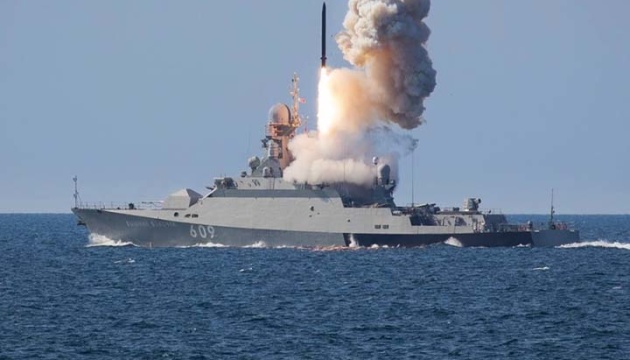 Russia keeps three warships armed with 20 cruise missiles in Black Sea
Russia keeps three warships armed with 20 Kalibr cruise missiles on combat duty in the Black Sea.
Nataliia Humeniuk, spokesperson for Ukraine's South Operational Command, said this on national television, according to Ukrinform.
"The storm in the sea has subsided and the enemy's grouping of ships is increasing. In particular, the number of missile carriers has increased. At the moment, we are detecting three missile carriers - two surface ships and one subsurface ship. In this case, the total salvo of Kalibrs can reach 20 and the probability of a missile strike is growing. The threat is very high," Humeniuk said.
According to her, the activity of enemy aviation is currently low, but the situation can change dynamically.