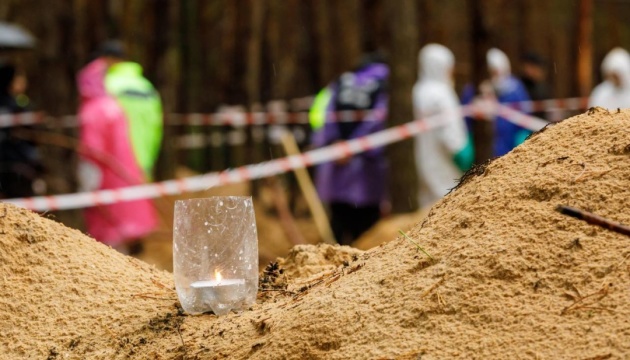 Niebytov: Invaders killed 1,374 Ukrainians, including 38 children, in Kyiv region
In Kyiv region, the occupiers killed 1,374 Ukrainians, 280 are considered missing. Thirty-eight children were killed and 34 more were injured.
"The work is ongoing. Russia has committed many crimes, murders of civilians. 1,374 Ukrainians were killed, their bodies have already been found. However, 280 Ukrainians are still missing. Their fate is unknown. During the month [of occupation in 2022], 38 children were killed and 34 more were injured. The youngest child was six months old," Andriy Niebytov, chief of the National Police Main Department in Kyiv Region, said during the national news telethon, Ukrinform reports.
He emphasized that those casualties were not accidental, most of the dead were killed with small arms on purpose.
The Kyiv region police chief added that Bucha was the first area of Kyiv region that was liberated quickly, so the occupiers did not have time to hide all their crimes.
For comparison, the high-ranking official cited the example of Mariupol, where the police cannot record Russian crimes because the city is under occupation.
As reported, on March 31, 2022, the Armed Forces of Ukraine liberated the town of Bucha, Kyiv region, from the Russian invaders. Bucha survived 33 days of occupation, law enforcement officers recorded 9,000 Russian war crimes there.