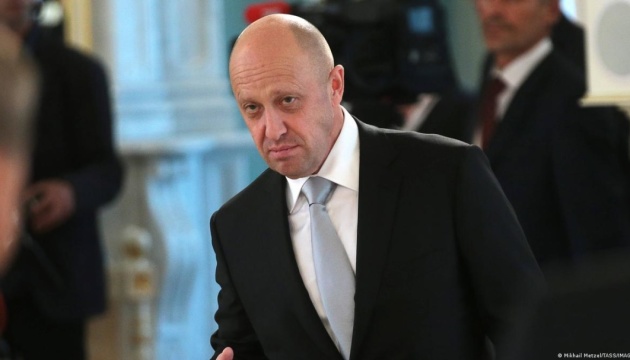 Wagner leader's political, operational independence "mystification" – RUSI
In recent years, Russia has been actively using in its operations various mercenaries and other irregulars, and the nature of this phenomenon, together with the actual goals pursued by the Russian leadership when employing these forces, deserves further examination.
That's according to an article published by UK's Royal United Services Institute (RUSI), Ukrinform reports.
The highest-profile example of Russia using mercenaries is the Wagner Group, which identifies as a "private military company," associated with Russian businessman Yevgeny Prigozhin.
It is recalled that, until 2014, Prigozhin was known only as the owner of a chain of high-end restaurants used by President Putin for meetings with foreign dignitaries, which is why Prigozhin is still informally referred to as "Putin's chef."
"Wagner's mercenaries have played an active part in Russia's operations in Africa and the Middle East, and with the beginning of the full-scale aggression against Ukraine, the Russian leadership commenced mass recruitment of criminals serving sentences for serious crimes, who could join Wagner and be sent to fight in Ukraine in exchange for a future amnesty for all crimes committed," the article reads.
In the West, the Wagner Group is rightly considered accountable for numerous war crimes, and a number of countries have even recognized it as an international criminal and terrorist organization, applying sanctions against Prigozhin and other individuals linked with the group. In this regard, many observers and even officials mistakenly assume that Prigozhin is a highly autonomous figure, entitled to independent decision-making on the group composition and application.
In reality, the article stresses, this 'private military company' is neither private nor a company – in Russia, PMCs are banned by law, believed to pose a threat to the country's integrity and security.
The piece suggests that the real goal the Russian government pursued in creating this organization, was to use the Group and its leader Prigozhin as "a cover for its own military and special operations."
Such a cover allows the Kremlin to deny its own participation in such operations, as well as to avoid accountability for the crimes committed in their course, the article claims.
"Oddly enough, this is also convenient for some Western countries, whose leaders prefer to avoid escalation with Moscow and therefore pretend to believe that, for example, it is Prigozhin – and not Putin – who is ousting them from Africa," the author suggests.
There is no doubt that Wagner's participation in the war in Ukraine is at least partially financed from the Russian state budget. During the past year of full-scale war in Ukraine, Prigozhin has received state contracts worth 91.5 billion rubles (about $1.3 billion). Considering the level of state funding that passes through Prigozhin, the number of Wagner's mercenaries (which reaches tens of thousands) and the fact that its units are equipped with heavy weapons, including tanks, artillery, and even warplanes, it is difficult to believe not only in Prigozhin's autonomy as Wagner Group's commander, but also in his political independence.
Public "conflicts" between Prigozhin and Russia's defense leadership should be perceived "either as reflecting the desire of Prigozhin's political sponsors (most likely Yury Kovalchuk, the Russian oligarch closest to Putin, and Sergey Kiriyenko, the first deputy head of the presidential administration) to replace Shoigu and Chief of the General Staff Valery Gerasimov with their own protégés, or as a deliberate attempt to mislead the West about the existence of such a conflict."
This, according to the report, is aimed at backing Prigozhin's image of an independent and strong actor – the message targeting both external and internal audiences.
"Positioning Prigozhin as a possible political leader also benefits Putin personally, as it supports his strategic narrative that regime change in Russia would be bad for the West, given that even more aggressive individuals may come to power," the article concludes.