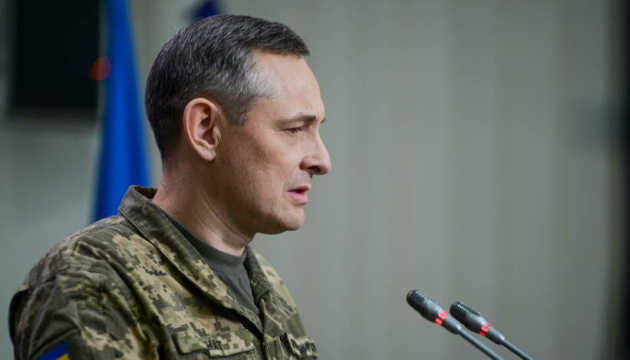 Russia constantly changing tactics of drone attacks - Air Force spox
The Russian invasion forces employ new tactics every time they launch a drone attack on Ukraine, including the latest one overnight Friday.
That's according to Air Force spokesman Colonel Yuriy Ihnat, who spoke on national television, Ukrinform reports.
The official specified that the enemy "initially used Shaheds during the day, and then at night, realizing that mobile air defense groups can't destroy them as effectively as during the day." But we are not standing idle as our mobile groups receive modern equipment from our partners and volunteers, which helps destroy Shahedis even at night."
Ihnat also noted that the Russians are now increasingly using new weapons, in particular, winged bombs. "We also use such bombs but we don't have as many of them as we would like," he said.
According to the spokesman, the enemy has now begun to modernize 500 kg high-explosive bombs, equipping them with special wings and GPS, to be able to hit front line areas without the need for carriers to enter Ukraine's air defense zone. Such a bomb will not barrage too far, but even these 10-20 km matter. "This is a new threat, and it must see a response. Long-range anti-aircraft systems and certainly modern warplanes would be able to drive Russian aviation away from our borders," Ihnat added.
As reported with reference to the General Staff, overnight Friday, the Russians fired nine S-300 air defense missiles at Kharkiv region, targeting civilian infrastructure. The invaders also launched 10 Shahed-136 one-way attack drones, nine of which were downed.