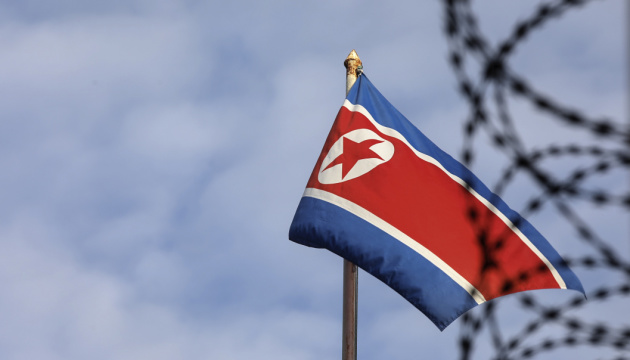 Food in exchange of munitions: U.S. spots Russia's plans to get weapons from North Korea
The United States has exposed Russia's plans to obtain weapons from North Korea, including Moscow's offer to supply food to Pyongyang in exchange for munitions.
This was stated by the White House National Security Council Coordinator, John Kirby, during an online briefing on Thursday, Ukrinform's own correspondent reports.
"We remain concerned that North Korea will provide further support and Russia's military operations against Ukraine and we have new information that Russia is actively seeking to acquire additional munitions from North Korea," White House official said.
In this regard, he recalled the previously exposed scheme of cooperation between Moscow and Pyongyang through the mediation of Slovakian national Ashot Mkrtichev. With the support of the Russian authorities, Mkrtichev attempted to strike a secret deal on the transfer of more than two dozen types of weapons to the Russian Federation from North Korea, Kirby noted.
He also told the press about the exposed intentions on the part of the Kremlin to send a delegation to North Korea DPRK, and that "Russia is offering North Korea food in exchange for munitions."
The official stressed that any agreement on the transfer of weapons between North Korea and Russia would violate a number of resolutions of the UN Security Council.
The U.S. has taken note of North Korea's recent statements that they will neither supply nor sell weapons to Russia, Kirby said, noting that Washington will continue to closely monitor the situation and take further action against those involved in such attempts.
As Ukrinform reported, on Thursday, the U.S. government slammed sanctions on a Slovak citizen who coordinated the supply of weapons and related equipment to Russia from North Korea.