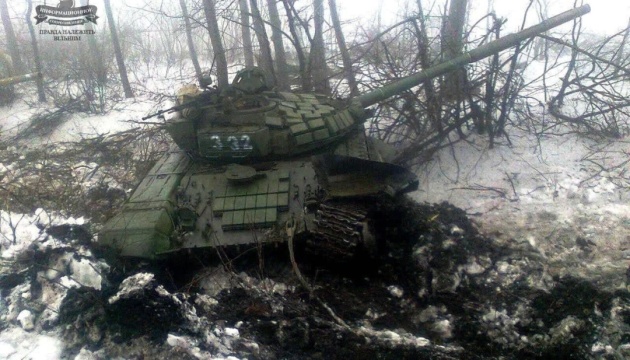 UK at OSCE: Ukraine has destroyed Russia's military reputation
The agility and ingenuity of the Ukrainians, with the support of their partners and amid the astounding levels of incompetence in Russia's military leadership, have undermined Russia's reputation.
Ian Stubbs, the UK's military advisor, said this at a meeting of the OSCE Forum for Security Cooperation, according to an Ukrinform correspondent.
"With support from their partners, Ukraine has shown that agility and ingenuity can have a devastating effect against a so-called super power," the British military diplomat said.
According to him, in recent weeks, the staggering casualties suffered by Russia around Bakhmut appear to have had significant impact, and their assault seemingly stalled, reports suggest that the Russian military and Wagner group urgently need to replenish personnel and munition stocks.
Stubbs noted that approximately 30,000 Russian fighters have been killed or wounded since the battle for Bakhmut began nine months ago, with the Wagner-dominated force "advancing just 25km in this time."
"Try as they might to present an alternate reality to the ground truth with an increasingly ridiculous carpet of disinformation, the astounding levels of incompetence in Russia's military leadership that have eroded Russia's military reputation are clear for all to see," he said.
He also pointed out that in February, Russian Soviet-made MT-LB multipurpose tracked armored vehicles were observed operating in eastern Ukraine modified with old naval turrets and guns, still painted in naval colors.
"These Stalin era naval weapon systems, 60-year-old T-62 main battle tanks and vintage BTR-50 armored personnel carriers that Russia is operating in Ukraine are indeed a true demonstration of the type of 'high technical performance' for which Russia's military and defense industry are now regarded," Stubbs said.
According to him, in contrast, the UK has provided sophisticated artillery and air defense systems, and modern anti-tank munitions to help Ukraine defend itself against Russia's brutal and indiscriminate attacks.
"The UK was the first nation to pledge modern main battle tanks to Ukraine – and we are grateful to all our Allies who have now done likewise. These Challenger 2 MBTs are a step change in capability for Ukraine's Armed Forces, equipped with some of the most modern and sophisticated gunnery systems in the world," Stubbs said.