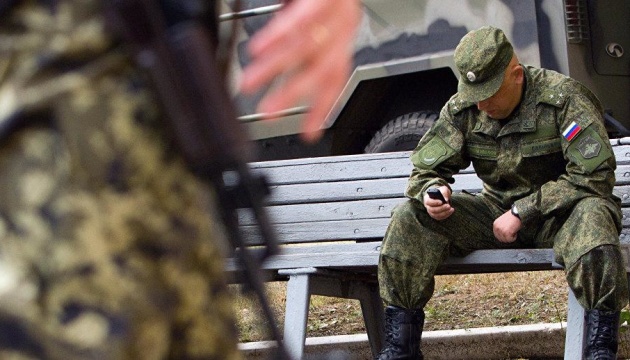 Russia plotting provocations on Belarus-Ukraine border – intercept
The Security Service of Ukraine released the audio file of the intercepted conversation between two Russian servicemen, where one of them says that Russia is trying to stage provocations on the Ukrainian-Belarusian border.
The SBU released the intercept on Telegram, Ukrinform reports.
In particular, the Russian soldier says he was deployed in one of the Belarusian cities. "Here, too, something is brewing. People move around to set up some provocations," he is heard saying on the phone.
The Russian serviceman explains that in this way, they are trying to provoke the Ukrainians "so that they sort of attack Belarus. That's to make them (Belarus – ed.) join (the war – ed.), probably. There are about 1,500 of our men here now."
The soldier's interlocutor is currently fighting in the Donetsk region and is waiting for his comrade's unit to be transferred there as reinforcement. However, the Belarus-based soldier says this is not likely to happen soon: "We are moving from place to place again. Daily! We've already been all across Belarus. We were in one city and now we have moved toward the border with Poland. We're near Poland now."
"Such actions show that the Russian Federation does not abandon its efforts to involve Belarus directly in the war against Ukraine, employing all tools available to this end," the SBU reports.
As Ukrinform reported earlier, Russian forces continue their combat training on Belarusian soil.