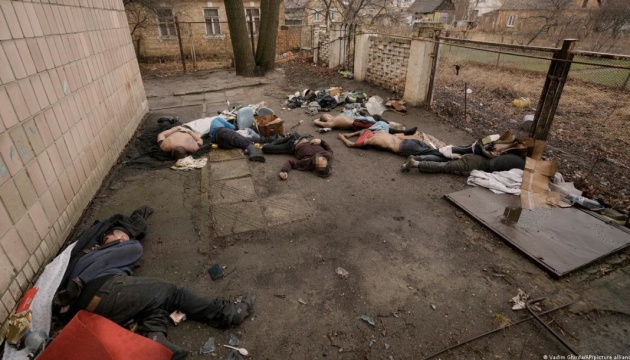 A year ago, world saw truth about Russia: Zelensky publishes photos of tortured Ukrainians
President Volodymyr Zelensky believes that all Russian murderers and organizers of the war against Ukraine will be held accountable for their crimes, and Ukrainians will cleanse their land of invaders.
"All Russian murderers, every organizer of this aggression, everyone who ensures the war against our country and terror against our people must be punished. We have no doubt that they will be held accountable. We have no doubt that step by step we will cleanse our land of this evil," Zelensky posted on Telegram.
He published last year's photos showing the consequences of Russian aggression against Ukraine.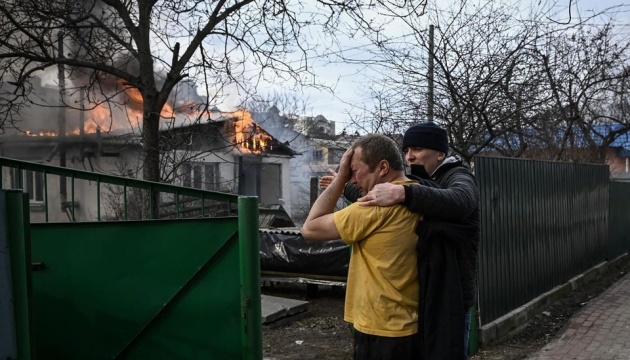 "Horrific images that have forever wounded our hearts and souls. A year ago, the world saw the truth about Russia. Saw that it brings torture chambers, executions and looting only," Zelensky wrote.
As reported, according to preliminary official data, the Russian invaders have killed 465 children and injured 943 more since the beginning of the full-scale invasion of Ukraine.