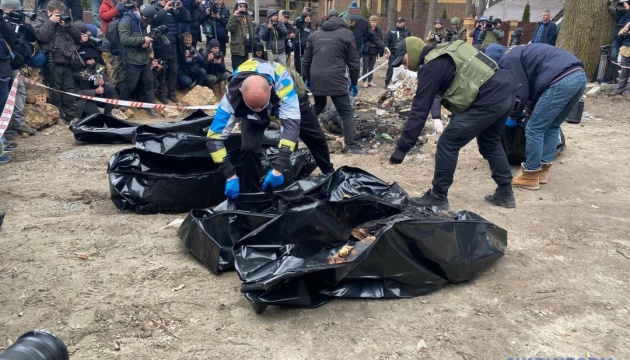 UN: Russia kills 8,000 civilians in Ukraine
The UN Human Rights Monitoring Mission in Ukraine has documented more than 8,000 civilian deaths and nearly 14,000 injured as a result of the war.
Head of UN Mission Matilda Bogner stated this when presenting two new reports (on treating prisoners of war and the general human rights situation in Ukraine for the six months up to January 31, 2023), Ukrinform reports.
War has resulted in enormous human losses. As of this week, the UN has documented more than 8,000 civilians killed and nearly 14,000 wounded, Bogner said.
She added that more than 90% of civilian casualties were caused by missiles, explosive weapons, or mines.
At the same time, the head of the UN Monitoring Mission noted that the real numbers of civilian casualties are, unfortunately, much higher.
As reported, by January 15, 2023, the Office of the UN High Commissioner for Human Rights had recorded 18,358 civilian casualties in Ukraine. The confirmed death toll exceeded seven thousand.