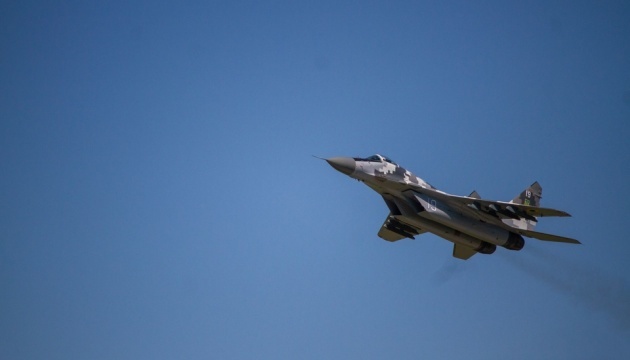 MiG-29s Ukraine receiving from partners unfit to carry modern missiles - Air Force spox
The MiG-29 fighter jets, which Ukraine has been receiving from international partners, will only partially strengthen its defense capabilities, while the Air Force remains in urgent need of modern multi-purpose aircraft, on which success in the war depends.
That's according to the Air Force spokesperson, Yuriy Ihnat, who spoke at the national telethon, Ukrinform reports.
"It all depends on what kind of radar the plane has and the weapons it can carry under its wings - guided air missiles, cruise missiles, bombs, etc. These planes (MiG-29 - ed.) - Polish and Slovak - will certainly somewhat strengthen our capabilities, but none of what I have listed is there - neither an onboard radar nor modern missiles can be placed there," spokesman noted.
According to Ihnat, these MiG-29 fighters require deep modernization. "A lot needs to be replaced there, and the main things are weapons and a radar. Some of the communication systems, the "friend-or-foe" system, and GPS navigation have all been upgraded there. In peacetime, such modernization is to facilitate the performance of combat missions in NATO territory. As for weapons or radars, nothing is available there. Therefore, it is necessary to understand that we need modern multi-purpose aircraft, on which he success of the war we are waging against the aggressor depends," spokesman stressed.
As Ukrinform reported earlier, MiG-29 fighter jets will be sent to Kyiv by a coalition of several countries. Ukraine is set to receive these planes within a few weeks. In total, Poland and Slovakia plan to transfer 33 MiG-29 fighters, of which 20 will come from Warsaw and 13 – from Bratislava.
So far, a total of four MiG-29s have been delivered to Ukraine.
At the same time, Ukraine seeks to obtain modern fighters – F-16s or F-15s – from the U.S. Air Force or their European counterparts – Germany's Tornados or Sweden's Gripens.