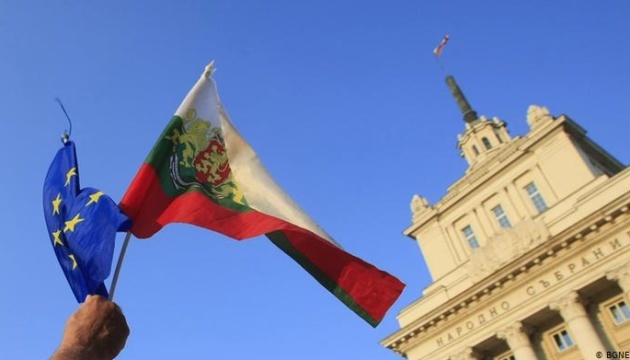 Bulgaria could sell huge amount of ammunition to Ukraine – media
Bulgaria will most likely sell a huge amount of ammunition to Ukraine through intermediaries, which could significantly impact the war, former Defense Minister Boyko Noev has told bTV in an interview.
That's according to Euractiv, Ukrinform reports.
The caretaker Defense Ministry will transfer old ammunition worth nearly €175 million to the state military plant VMZ and, in return, will receive new ammunition, the ministry said.
According to Noev, the goal is for the vast amounts of old ammunition from the warehouses of the Bulgarian army to go to Ukraine.
"This is the largest rearmament of the Bulgarian land forces in recent history. That's a huge amount of ammunition – hundreds of thousands. There is a huge increase in the prices of ammunition, and VMZ will sell this ammunition through intermediaries to Ukraine," the former minister added.
According to him, this is an amount of ammunition that can turn the tide of the war in some directions on the Ukrainian front.
The Bulgarian army has stockpiles of Soviet-standard ammunition, which the Ukrainian army needs to fuel its vast stockpile of Soviet-standard weapons, including tanks, howitzers, anti-tank grenade launchers, Soviet multiple rocket launchers, AK-47 rifles and more.
Euractiv's investigations have already reported that arms supplies to Ukraine worth billions of euros by Bulgaria have not stopped, despite the official claims of the authorities in Sofia.
On March 27, Defense Minister Dimitar Stoyanov commented that the scheme with VMZ was only agreed to "for the purpose of renewing wartime stocks" for the army. This is part of the decision of the National Assembly to "provide support for Ukraine," he added.
The Constitutional Court of Bulgaria on March 7 rejected a petition from pro-Russian deputies who demanded that the decision to provide military aid to Ukraine be declared unconstitutional.