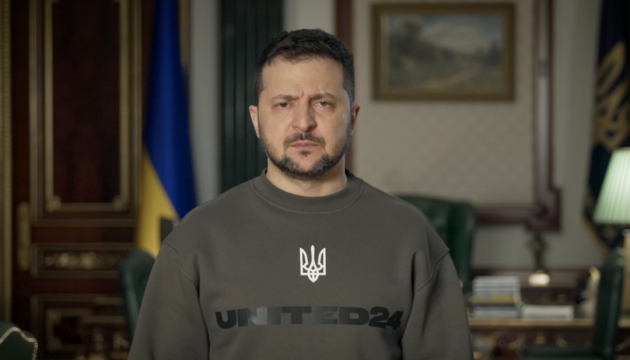 President holds meeting of Staff in Dnipro city
President Volodymyr Zelensky held the first field meeting of the Staff of the Supreme Commander-in-Chief in Dnipro city.
"I have just held a meeting of the Staff for the first time away, in Dnipro. Right here, in the strategic city of the center of our country, after visiting Marhanets and Nikopol, Zaporizhzhia, the frontline positions of our warriors in the Zaporizhzhia region," the President said in his latest address.
As noted, the commanders of the operational areas, General Syrskyi and General Tarnavskyi, attended the meeting in person and reported on the actual situation. There were also online reports by commanders of the operational and strategic groups of troops covering the south and the north. There was a report by the Commander-in-Chief and others.
At the Staff's meeting, the overall situation in the frontline areas, the reinforcement and protection of Ukraine's borders along the entire length of the front – from Kherson region to Kharkiv region – was discussed.
"Every commander understands that the enemy must be held accountable for every attack on our cities and villages, on our people. For Slovyansk, for Kostiantynivka and Druzhkivka, for Avdiivka and Toretsk, for all the pain of Ukrainians – and not only during the full-scale war, but also since 2014," Zelensky underscored.