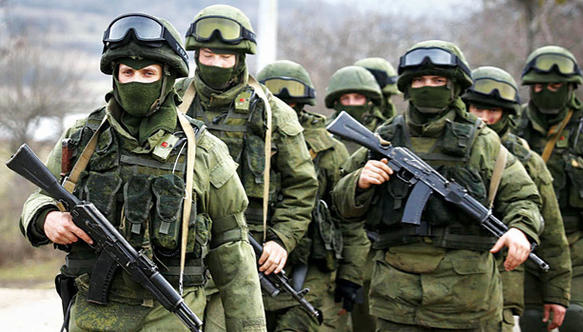 Russia seeking to sign up 400,000 contract soldiers - Bloomberg
The Kremlin has dialed back plans for a further offensive in Ukraine this spring after failing to gain much ground and will focus on blunting a new push by Kyiv's forces expected to begin soon.
That's according to Bloomberg, Ukrinform reports.
"Digging in for a long fight, the Kremlin is seeking to sign up as many as 400,000 contract soldiers this year to replenish its ranks, according to people familiar with the planning," the article reads.
According to the news outlet, the ambitious recruiting campaign would allow the Kremlin to avoid another forced mobilization of reservists as it ramps up the campaign to re-elect President Vladimir Putin later this year, the people said. Last fall's call-up shook public confidence and triggered an exodus of as many as a million Russians from the country.
To replenish and expand its ranks, Russia has already begun the recruiting campaign for contract soldiers, who serve for terms up to several years for pay. Regional officials have been given quotas for recruiting and are issuing summonses to potential volunteers to come to draft boards, where they are pitched on signing up, according to people familiar with the efforts. Initially, authorities are targeting veterans and rural residents, they said.
But some officials said the goal of attracting 400,000 contract soldiers this year is likely to be unrealistic.
Nearly all of the 300,000 troops mobilized in the fall are now on the battlefield, according to Ukrainian and western officials, but Russia hasn't managed to take any major towns in recent months.