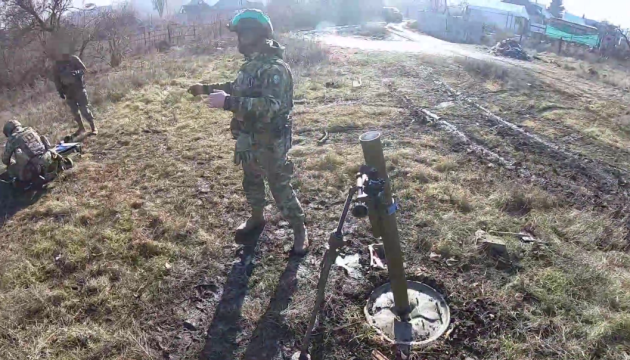 Street fighting in Bakhmut. Border guards repel enemy assault
During the street fighting in Bakhmut, the Ukrainian border guards repelled the assault of the PMC Wagner mercenaries.
"Street fighting continues in the city. PMC Wagner mercenaries tried to push back the positions of the Ukrainian border guards with a 'cannon fodder assault'. The soldiers of the State Border Guard Service managed to repel the assault and made the enemy retreat with losses," the State Border Guard Service of Ukraine informs, publishing a relevant video.
The British Ministry of Defence earlier reported that Russian assault on the town was losing the limited momentum it had obtained, partially because some Russian units were reallocated to other sectors.
Photo credit: State Border Guard Service of Ukraine