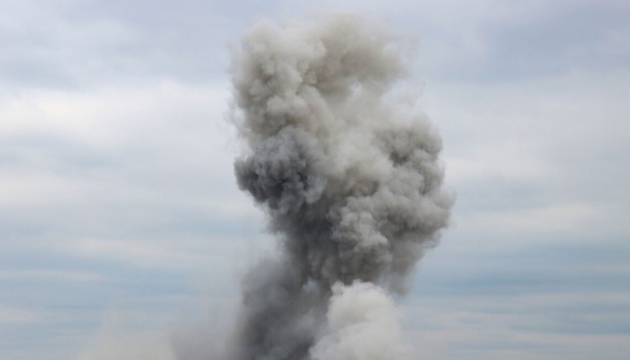 Explosions in Crimea's Dzhankoi seriously damage key railway hub - Humeniuk
Recent explosions in the town of Dzhankoi in the north of occupied Crimea damaged a key railway hub and its use is currently impossible, according to Head of the United Coordinating Press Center of the Southern Defense Forces Natalia Humeniuk.
"At the moment, it is impossible to use (the station - ed.), and the messing happening around this site of strike indicates that there has been no adequate decision on what to do with this 'happiness'. But we understand that they will try to restore what was damaged as soon as possible, because the railway service is a way of delivering heavy weapons and personnel," Humeniuk told Radio Svoboda.
At the same time, she stressed that the Ukrainian defenders continue their work, in particular by using fire control, so that invaders' efforts yield no results.
According to Humeniuk, this attack is "one of the elements of the plan preceding active actions."
As Ukrinform reported, on the evening of March 20, explosions rang out in the town of Dzhankoi in the north of Russian-occupied Crimea. The Main Directorate of Intelligence of the Ukrainian Defense Ministry said that a strike destroyed Russian Kalibr cruise missiles being transported by train.
Humeniuk said on the air of the nationwide telethon that the destruction of Russian Kalibr cruise missiles in Dzhankoi is a signal to the invaders that it is time for them to leave the temporarily occupied peninsula by rail.