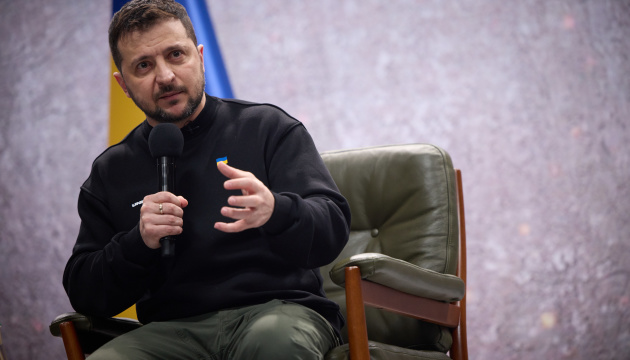 Restoring justice, protecting Ukraine to guarantee peace for other parts of world - Zelensky
The restoration of the force of the UN charter and justice on Ukrainian territory will mean guarantees of peace for many other parts of the world.
This was stated by President Volodymyr Zelensky of Ukraine on Telegram, Ukrinform reports.
"When the Ukrainian people defend themselves, when the force of the UN Charter and the force of justice are restored on our land, this will guarantee peace for many other parts of the world as well.," Zelensky is convinced.
He also published a traditional selection of photos recording moments of the life and struggle of Ukrainians against the invaders in the conditions of full-scale Russian aggression.
As reported, Ukraine's defense forces from February 24, 2022 to March 20, 2023 eliminated 165,610 Russian aggressors, including 700 in the past day alone.