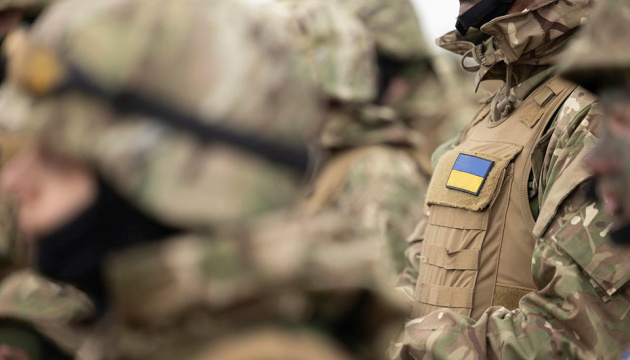 Six hundred Ukrainian infantrymen already trained in Estonia - MoD
Estonian Defense Minister Hanno Pevkur says 600 Ukrainian infantrymen have undergone training in Estonia.
This is reported by Ukrinform with reference to Pevkur's interview with The Kyiv Independent.
"We trained 600 Ukrainian infantry soldiers. We have given training to one company at a time, three times. On top of that, there are medics, sharpshooters, and some more. I can't tell you more precisely," Pevkura said.
According to him, the Russian army has not changed over the past 100 years. "During the First World War and the Second World War, they used the same tactics, which are unimaginable atrocities and war crimes. They are raping kids, they are killing civilians. So in that sense, nothing has changed in the Russian war system. And on the other hand, of course, we see that heavy artillery and long fire are still much needed. When we thought that whatever the new war would be, like a high-tech war, it's not. It's still a heavy artillery fight.," the Minister of Defense of Estonia noted.
He believes that Russia poses an existential threat to NATO as an alliance. "We all understand that Russia is still capable of threatening NATO because they still have enough firepower. With the Navy and the Air Force, they can restock their army quite fast. And this means that the threat has not gone anywhere. The threat is still there," Pevkur added.
According to the minister, the war will end only when the Ukrainians win. "Of course, every war, at one moment, needs a solution on the diplomatic level. But at the moment, Ukrainians are fighting for their land, for their sovereignty, and as long as they haven't taken back their land, I believe there is no option to talk about the end of the war. So, of course, we all hope that this war will be over as soon as possible. But we all have to understand also that it is not so easy because both sides have dug deep into trenches, and it might take some time," said Estonia's defense chief.
As Ukrinform reported earlier, the Estonian government on Thursday supported Defense Minister Hanno Pevkur's proposal to send another package of military aid to Ukraine, this time consisting of sniper weapons and equipment for special operations forces.