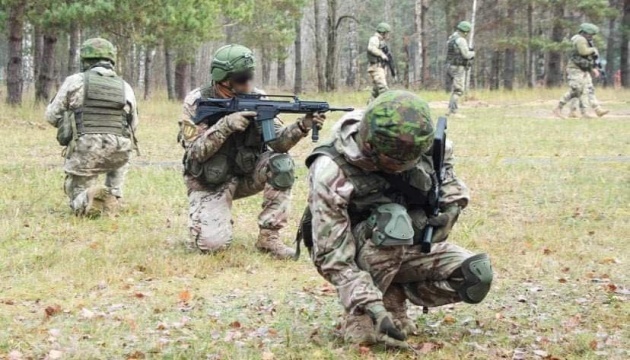 Ukrainian troops undergoing training in Lithuania to become live-fire instructors
Sixteen Ukrainian servicemen are on a 3-week marksmanship instructor course organized by the Armed Forces of Lithuania.
That's according to the Ukrainian Defense Ministry's press service, Ukrinform reports.
"The purpose of the course is to train competent instructors for the Armed Forces of Ukraine who can perform the duties of live fire and gun safety instructors. It provides the theoretical knowledge and practical skills necessary for independent preparation for running live-fire exercises at indoor and outdoor shooting ranges at different times of the day and under different natural conditions," the statement reads.
After completing the course, the instructors will be able to plan, organize, and conduct live fire training sessions.
The Armed Forces expressed gratitude to Lithuania for the support and assistance provided.
As Ukrinform reported, in February 2023, the first-ever graduation of Ukrainian instructors in live fire training class I-III took place in Lithuania.
Photo: Ministry of Defense