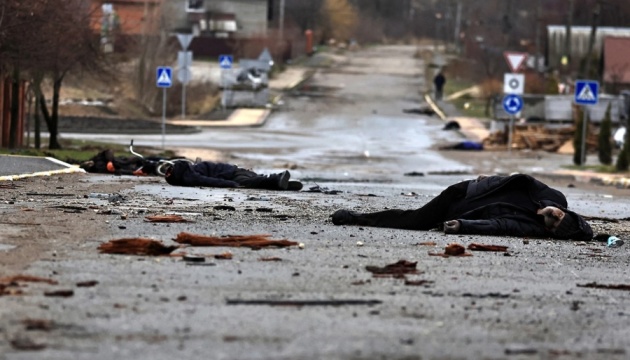 Russians execute unarmed POWs being confident of own impunity
Russian invaders shoot unarmed Ukrainian prisoners of war with confidence that they will ultimately escape accountability.
That's according to Dmytro Lubinets, Parliament's Commissioner for Human Rights, who addressed the issue on Telegram, Ukrinform reports.
"The shooting by the Russian military of the Ukrainian prisoner Oleksandr Matsievsky after his phrase 'Glory to Ukraine' is, unfortunately, not an isolated incident in this terrible war of aggression. We have evidence of other executions of our unarmed prisoners of war by Russian occupiers. We learned about this from our sources in law enforcement, and later it was published in mass media," the ombudsman said.
He noted that the Russians execute POWs openly and cynically, with the consent of their commanders and with the confidence that they will avoid punishment.
"Once again, we see evidence that the Geneva Conventions and norms of international humanitarian law do not exist for Russia. The occupiers are systematically committing war crimes, violating the laws and customs of war," said Lubinets.
The Ombudsman's Office informs the international community about each such crime.
According to Lubinets, bringing the Russian Federation to justice is not only the goal, but also the duty of the entire civilized world.
As Ukrinform reported earlier, the soldier who was shot by the Russian invaders for saying "Glory to Ukraine" was identified as Oleksandr Matsievskyi of Nizhyn, Chernihiv region.
On March 12, President Volodymyr Zelensky conferred on Matsievskyi the title of Hero of Ukraine.