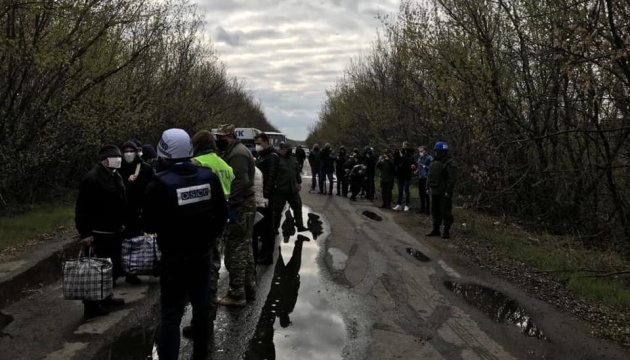 Russia seeks to provoke conflicts among families of PoWs - Coordination Headquarters
By manipulating the exchange of Ukrainian prisoners of war, the Russians seek to provoke conflicts among the relatives of Ukrainian soldiers captured by the invasion force.
This was stated by an official from the Coordinating Headquarters for the Treatment of Prisoners of War, who met with the families of PoWs with the 57th Separate Motorized Infantry Brigade of the Armed Forces, Ukrinform reports with reference to Ukraine's Ombudsman Dmytro Lubinets.
"The representative of the Coordination Headquarters noted that by the procedure of PoW exchanges, the Russian Federation is provoking conflicts among their families. By handing back the defenders of Mariupol, the Russian side hopes to provoke discontent among the relatives of those captured in other areas," Lubinets wrote on Facebook.
Also, the representative of Coordination HQ noted that Ukraine agrees to the return of all the defenders, so the families should see Russia's malign effort as an act of provocation.
"Each exchange is evidence that we have not given up and are continuing our work," the representative of the Coordination Headquarters assured the families of POWs.
Answering questions, the official representing the Ombudsman's Office, Oleksandr Kononenko, informed that 25% of soldiers who returned from Russian captivity are defenders who had been considered missing in action.
Also, the official said that it is worth speaking publicly about the PoW issue so that as many international organizations and institutions as possible exert pressure on the Russian Federation to release all Ukrainians.
The participants in the meeting also discussed the procedure for providing the necessary paperwork to the relatives of defenders who have been captured, clarified the problematic issues that arise during appeals to military units, and discussed ways to address them.
As reported, the Coordination Headquarters refuted the statements made by Russia's Ombudsperson Tatyana Moskalkova about the alleged unwillingness of the Ukrainian side to swap another 70 PoWs.
First photo: Ukrainian President's Office