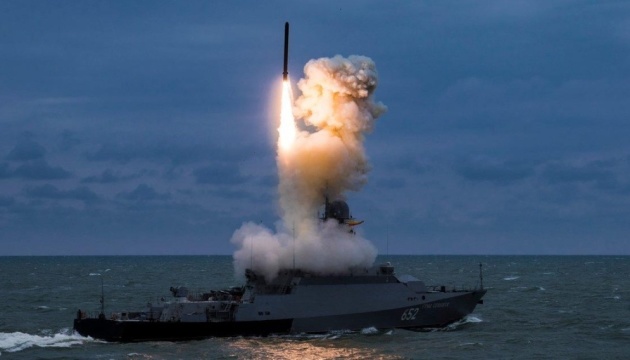 Since war-start, Russia launches almost 5,000 missile strikes at Ukraine
Since the full-scale invasion, Russian troops have fired off at Ukraine almost 5,000 missiles, also launching 3,500 airstrikes and 1,100 drone attacks.
This was stated by the first secretary of Ukraine's Permanent Mission to international organizations in Vienna, Danylo Kubai, who spoke at the Security Cooperation Forum on Wednesday, an Ukrinform correspondent reports.
Without any military logic, the Russians have been implementing a strategy of "senseless destruction," turning entire cities into ruins and killing innocent civilians, the diplomat stressed.
The Ukrainian diplomat added that the consequences of these barbaric actions of the Russian Federation are obvious: the number of civilian victims is increasing by day. He recalled the recently updated estimates by the Office of the UN High Commissioner for Human Rights suggesting that 8,231 civilians have been killed and 13,734 injured since Russia's full-scale invasion of Ukraine.
At the same time, Kubai emphasized that despite a numerical advantage in manpower, artillery, and air capabilities, Russian troops are failing to achieve their goals and continue to suffer significant losses in manpower and equipment.
Over the last week alone, 1,100 Russian soldiers were killed and at least 1,500 wounded in the Bakhmut area, the diplomat added.
As Ukrinform reported earlier, Ian Stubbs, the senior military advisor to the British delegation to the OSCE, said that since May 2022, nearly 20-30,000 Russian regular army servicemen and Wagner fighters have been killed and wounded in the battles of Bakhmut.